Sociology Department Annual Awards Ceremony 2022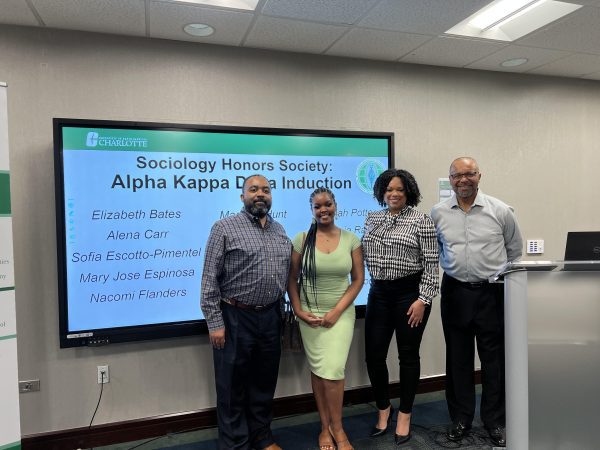 On April 29th, 2022 the department of Sociology had the first in person Awards Ceremony since 2019. The department holds this ceremony annually to recognize Sociology students on their accomplishments.
Alpha Delta Kappa (AKD) is an International Sociology Honors Society. The purpose of AKD is, "… to acknowledge and promote excellence in scholarship in the study of sociology, the research of social problems, and such other social and intellectual activities as weill lead to improvement in the human condition." Requirements to be inducted into AKD include having a standing GPA of 3.3. The following students were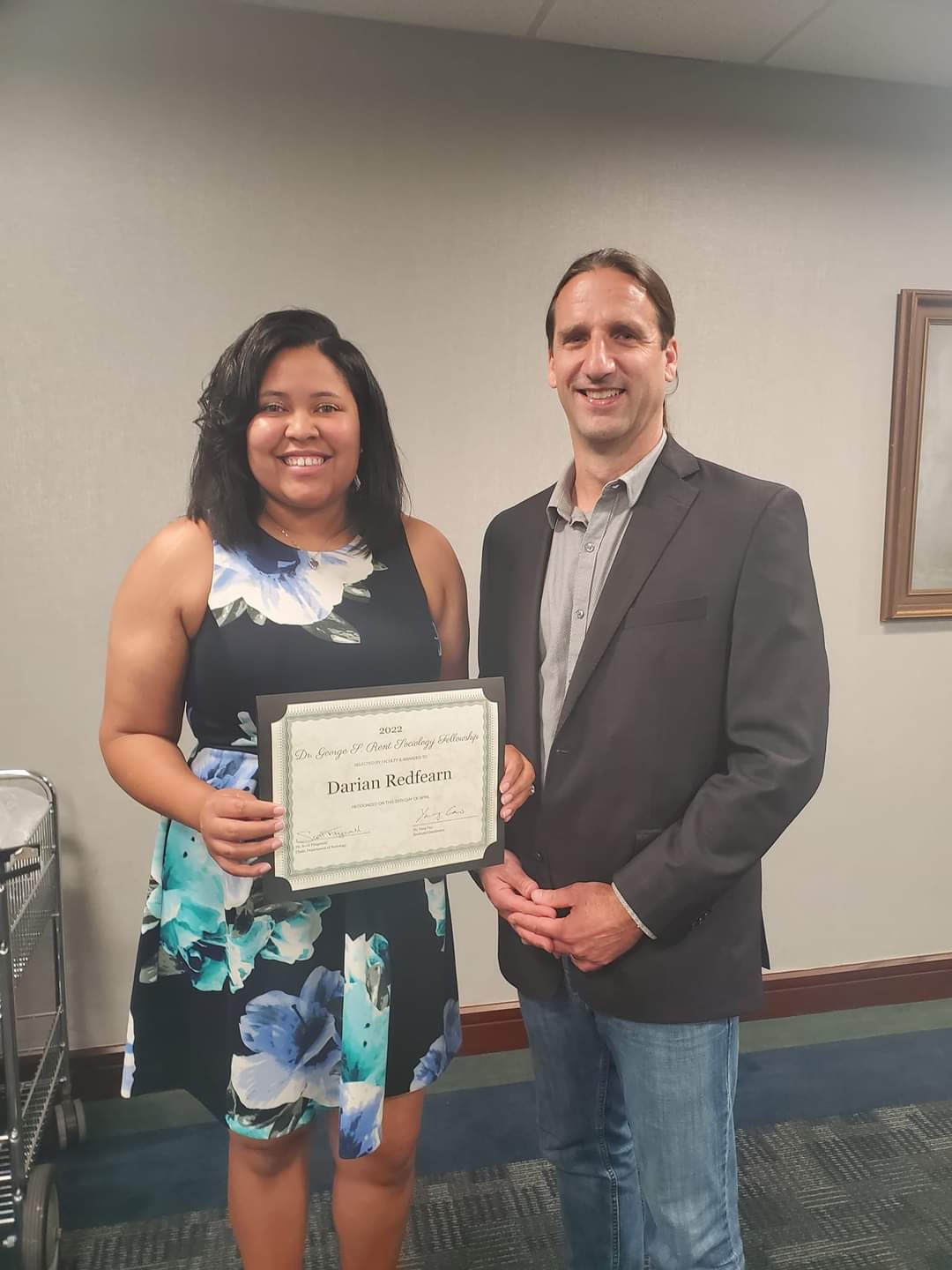 inducted into the UNC Charlotte chapter of AKD for 2022: Elizabeth Bates, Alena Carr, Sofia Escotto-Pimental, Mary Jose Espinosa, Nacomi Flanders, Madison Hunt, Asia Johnson, Sivi Kizinga, Briana Kolsin, Mark Morris, Hannah Potter, Anastasia Rabon, Marial Vasquez, Miranda Williams, and Morgan Woody.
Every year, a junior undergraduate student is selected by the faculty to recognize their hard work for the Sociology's Outstanding Junior Award. This year, the faculty selected Samantha Rivera who has achieved a 4.0 in both her Sociology major GPA as well as overall standing GPA.
The highest Sociology degree title at UNC Charlotte is the Sociology B.A. Honors program. Along with meeting the list of requirements, including a standing gpa of a 3.2, students must also complete nine hours of honors course work in Sociology as well as an undergraduate thesis. The students graduating with Honors for 2022 are Liam Caldwell and Lindsey Sanders.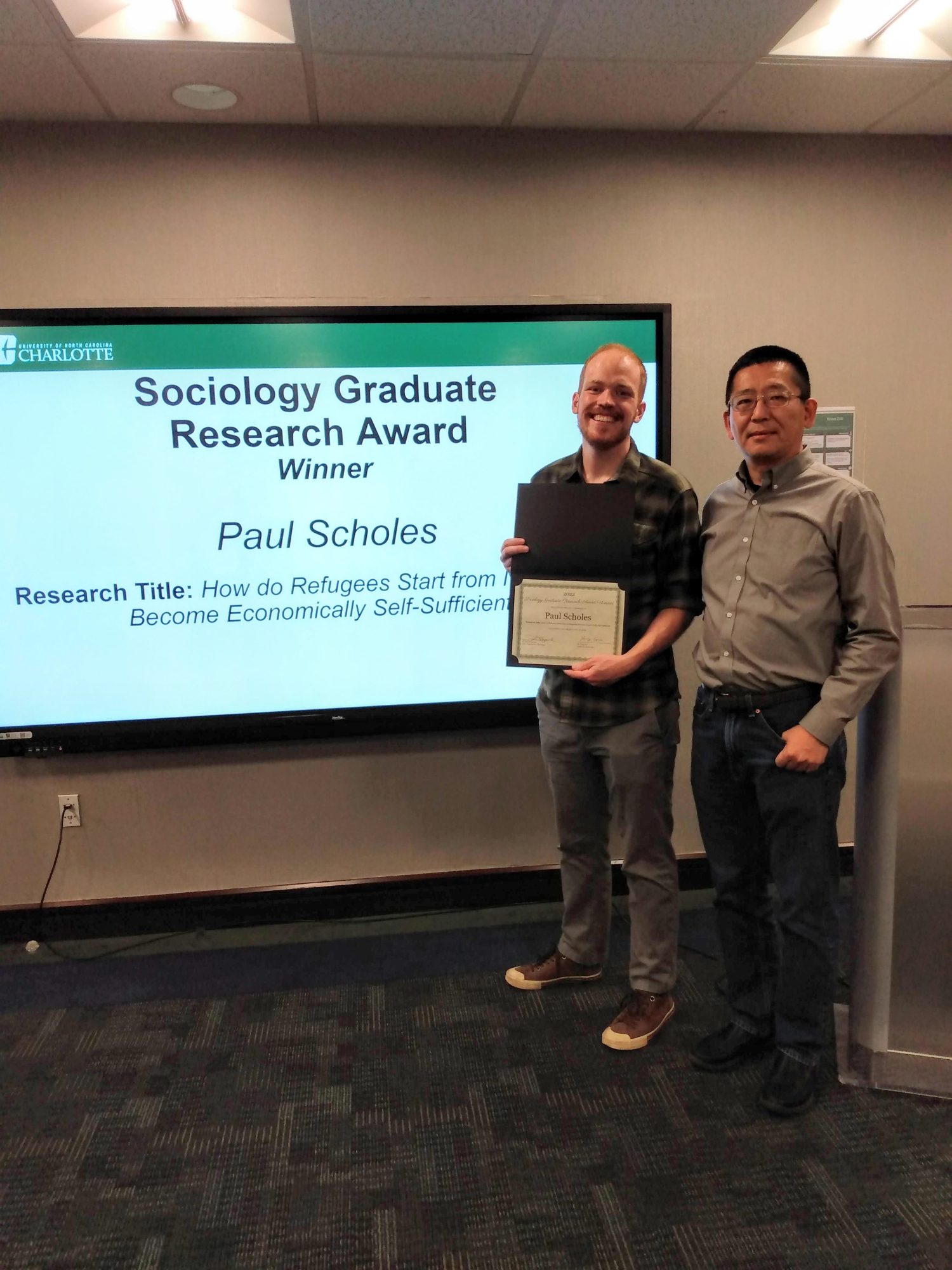 The George S. Rent Sociology Fellowship is given annually to graduate M.A. level student in Sociology with an award amount of $1,000, This year, Darian Redfearn is the recipient of this year's fellowship.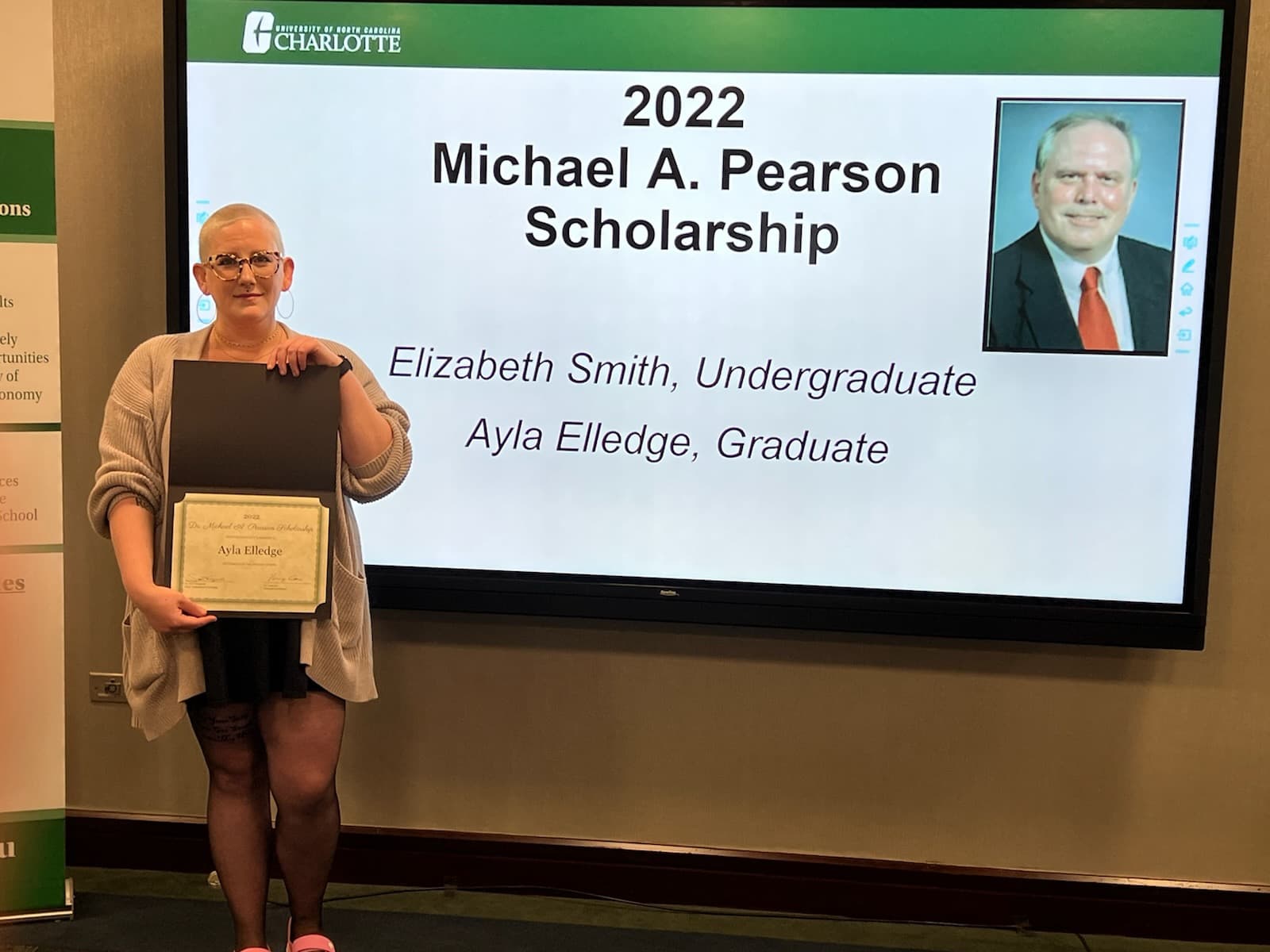 The Michael A. Pearson Scholarship is given annually to an undergraduate and graduate student in Sociology, Anthropology, Gerontology, and the University Honors College at UNC Charlotte. This award is given in honor of Dr. Michael A. Pearson who was a faculty member in Sociology for 25 years before his death in 2002. In honor of his memory, Dr. Pearson's family and friends have established this annual scholarship of $1,000 for students who shared his goals in racial justice, social justice, and working together to create a peaceful world. The 2022 recipents of this award are undergraduate student Elizabeth Smith and gradute Student Ayla Elledge.
The final award for this year's ceremony is the Sociology Graduate Research Award. The graduate students nominated for this award were Brett Hooke and his research titled, "COVID-19 and the National School Lunch Program" and Paul Scholes and his research titled, "How do Refugees Start from Nothing and Become Economically Self-Sufficent". The 2022 winner of the Graduate research Award is Paul Scholes.
Congratulations to all award winners and all Sociology student 2022 graduates and their accomplishments!