Student Organizations of Sociology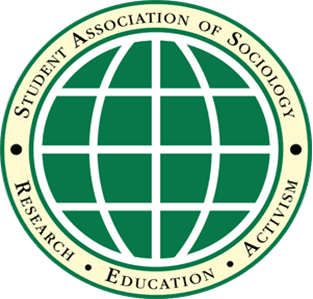 "A small group of thoughtful people could change the world. Indeed, it's the only thing that ever has."

– Margaret Mead
Student Association of Sociology
The Student Association of Sociology (SAS) is designed to bring those who share a common interest in Sociology together in a social, pre-professional and academic environment. SAS is dedicated to the expansion of learning opportunities for Sociology majors and minors on and off campus, and participating in social research and community service opportunities. We wish to provide information on how to progress in a students' academic and professional career including information for high-school, undergraduate, and graduate students. Also, SAS hopes to "bridge the gap" between students and the Sociology Department faculty and staff through classroom experience and volunteer opportunities.
Organization Website: The Student Organizations of Sociology at UNC Charlotte
Follow us on Instagram: @uncc_sas
---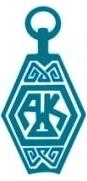 Alpha Kappa Delta
Alpha Kappa Delta (AKD) is an International Sociology Honor Society. The purpose of AKD is to acknowledge and promote excellence in scholarship in the study of sociology, the research of social problems, and such other social and intellectual activities as will lead to improvement in the human condition. The name, Alpha Kappa Delta, represents the first letters of three Greek words: anthropon (mankind), katamanthanein (to investigate thoroughly or to conduct research) and diakonesein (for the purpose of service).The name, freely interpreted, signifies social research for the purpose of service. There are more than 600 chapters of the Society.
Eligible students will be invited into Alpha Kappa Delta at the beginning of each academic semester. Eligibility for membership is set by Alpha Kappa Delta.
Minimum Requirements for AKD
For Undergraduates:
Must be an officially declared sociology major or demonstrate a serious interest in sociology within an official program of the host institution.
Must be at least a junior (third year) by standards of the host institution.
Must have accumulated the equivalent of an overall GPA of 3.30 (by a four point scale where: A=4, B=3, C=2, D=1, F=0) and rank in the top 35% of their class in general scholarship
Must have maintained the equivalent of a 3.0 GPA in sociology courses taken at the host institution prior to initiation.
Must have completed at least four regular courses in sociology prior to initiation (exclusive of extension or courses graded pass/fail).
For Graduate Students:
For students classified as graduate students (those officially admitted to graduate study in sociology at the host institution), the following specific requirements must have beenmet prior to the time of initiation:
completion of one half year of graduate study in sociology (i.e., one semester or two quarters or the equivalent academic unit) with a graduate GPA of B or better
continued matriculation in a program of study leading toward a graduate degree in sociology at the host institution.
Organization Website: Alpha Kappa Delta
---
Have Questions?
Please reach out to SAS and AKD faculty advisor, Dr. Stephanie Bradley (sbradl19@charlotte.edu).